In the commercial retail sector, efficient heating and cooling is not only a key to creating a customer-friendly environment, but also to keeping operating costs manageable. United Maintenance, Inc. understands the particular needs of retail businesses and can customize an HVAC solution for virtually any configuration, size or budget.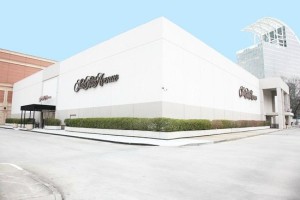 Heating and cooling needs for commercial retail

Retail stores can be found in buildings of all sizes and shapes, each with its own set of challenges when it comes to HVAC design and installation. The primary objective for most commercial retail spaces is to regulate and maintain a comfortable temperature for customers who come into the store, because a retail space that is too hot or too cold can present a distraction for shoppers. Indoor air quality is also a factor to consider, as much for the prevention of odors as for protecting the respiratory health of customers. This can be a particular challenge in older buildings or in stores whose products are prone to dust and odors (for example, in a used bookstore). Some stores require 24-hour temperature regulation, while smaller facilities with limited hours often benefit from timed control.
How we meet the need

UMI is particularly skilled at anticipating and meeting the needs of our customers in the consumer retail space, whether we're retrofitting components of an existing HVAC system or installing an entirely new one. We assess all aspects of your retail facility, including infrastructure, square footage, product line, etc., and we'll discuss your budget requirements and any specific heating and cooling needs and concerns you have. We then design a tailor-made solution that meets your requirements, perfectly suits your retail space and maximizes performance while minimizing costs. Whether the space is small, large or multi-room, we can install a system that is robust enough to maintain constant temperature control 24/7. If you prefer to heat or cool your space only during business hours, we can save you money on your energy bills by providing state-of-the-art controls to help you automate the heating and cooling schedule for your facility, even maintaining different temperatures for different rooms.
When it comes to HVAC for our commercial retail customers, no job is too large, too small or too complicated. With more than 40 years of experience, United Maintenance has built a reputation as an industry leader in providing customized HVAC solutions for retail businesses.