For the many facilities and functions of county and municipal governments, United Maintenance, Inc. has been providing trusted heating and cooling solutions for many years. From office buildings to courthouses to county jails, we can design and customize an HVAC system to fit any specification or budget.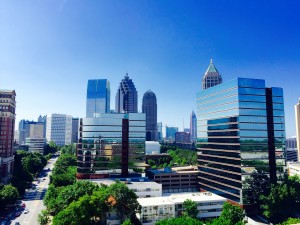 HVAC needs for county and municipal facilities

Just as state and federal government structures serve many different functions, so county and municipal facilities have a wide range of requirements when it comes to heating and cooling. For buildings that accommodate the public on a regular basis (such as a courthouse or city hall), constant temperature regulation is typically a must, especially during hot and cold months. Offices for county and municipal employees may need multiple heating/cooling zones, with the ability to regulate temperatures individually according to when the offices are occupied. Often, the business of local government is being conducted in older or historic structures with dated systems, and these systems must be either retrofitted or replaced with minimal impact to the structure, or within tight budgets. Also, maintaining indoor air quality can be an issue, both in older structures and in buildings accommodating larger numbers of people.
How we meet the need

UMI is known for our ability to create HVAC solutions on a case-by-case basis to fit the individual needs of each building and structure for our country and municipal clients. We will evaluate the current structure and infrastructure, taking into account the number of zone requirements, the performance of the current system (except for new construction), the function of the building, etc. Our engineers then design a system that fits the specific requirements of the facility while meeting or exceeding performance and efficiency standards. Our EPA-certified technicians can bring any building up to OSHA and ASHRAE standards for indoor air quality (IAQ), and even bring an existing HVAC system up to LEED certification as needed. We can also regulate energy consumption by installing state-of-the-art controls, and we even offer customized preventative maintenance plans to make sure your HVAC system runs at its best for many years to come.
Whether we are retrofitting an older building with updated equipment, or whether we are building a new HVAC system from the ground up, county and municipal governments have relied on the expertise of United Maintenance for their heating and cooling needs for decades. We go the extra mile to get the job done right, on time and on budget.